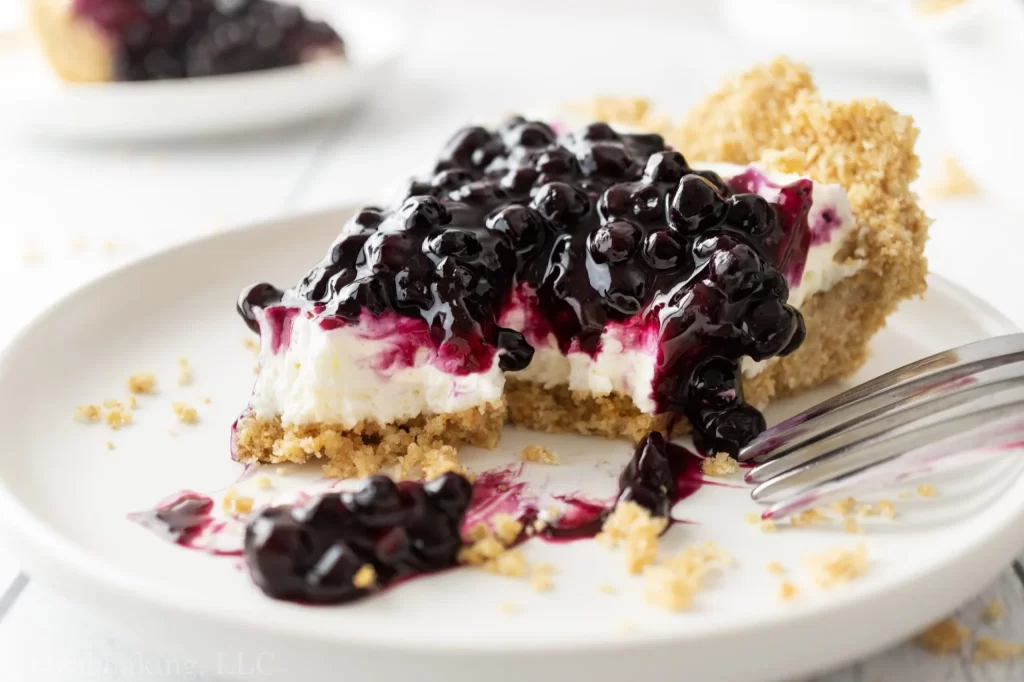 Blueberry Cream Cheese Pie Recipe
Hey there, fellow food enthusiasts! Today, we're diving into a scrumptious treat that's bound to make your taste buds dance with joy – the Blueberry Cream Cheese Pie. This delightful dessert is a perfect blend of creamy richness and vibrant blueberry goodness. Whether you're a seasoned baker or a newbie in the kitchen, this recipe is a breeze to follow and promises a slice of happiness in every bite.
A Slice of History:
Believe it or not, the origins of the Blueberry Cream Cheese Pie can be traced back to early American settlers who discovered the sweet, juicy blueberry in the wild. Combining their love for fresh fruits with the creamy decadence of cream cheese, this recipe became an instant classic that has stood the test of time.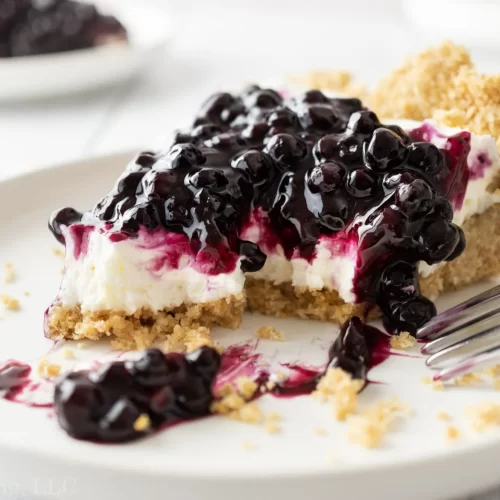 Blueberry Cream Cheese Pie Recipe
Today, we're diving into a scrumptious treat that's bound to make your taste buds dance with joy - the Blueberry Cream Cheese Pie.
Ingredients
Mixing bowls

Electric mixer or whisk

Pie dish

Oven
Instructions
Preheat your oven to 350°F (175°C).

In a mixing bowl, beat the softened cream cheese until smooth and creamy.

Add in the sugar and continue mixing until well combined.I

Incorporate the eggs, one at a time, mixing well after each addition. Stir in the vanilla extract and a pinch of salt.

Gently fold in the flour and lemon zest, ensuring a smooth batter.

Carefully spread the cream cheese mixture onto the prepared pie crust. Scatter the fresh blueberries evenly over the cream cheese layer.

Place the pie in the preheated oven and bake for 30-35 minutes, or until the filling is set and slightly golden.

Once done, remove from the oven and let it cool before refrigerating for a few hours to enhance the flavors.
Video
Share the Joy:
Looking to spread the sweetness even further? Whip up this Blueberry Cream Cheese Pie for your next family gathering, dinner party, or cozy evening. Your loved ones won't be able to resist the decadent combination of creamy goodness and bursting blueberries. Serve it with a dollop of whipped cream or a scoop of vanilla ice cream for an extra indulgent treat.
Variations to Explore:
If you're feeling adventurous, here are a couple of variations to try:
– Strawberry Cream Cheese Pie: Swap out blueberries for fresh strawberries and create a delightful pink-hued pie that's equally tempting.
– Mixed Berry Medley: Combine blueberries with raspberries and blackberries for a colorful and tangy twist on the classic recipe.
Time to Create Sweet Memories:
Now that you have the inside scoop on crafting this delectable Blueberry Cream Cheese Pie, it's time to head to your kitchen and let the baking magic unfold. Don't forget to take a picture of your masterpiece and share it with us. Happy baking!
Feel free to reach out if you have any questions or want to dive into more delectable recipes. Until then, stay inspired!
YouTube Video Credits:
Mel Lockcuff