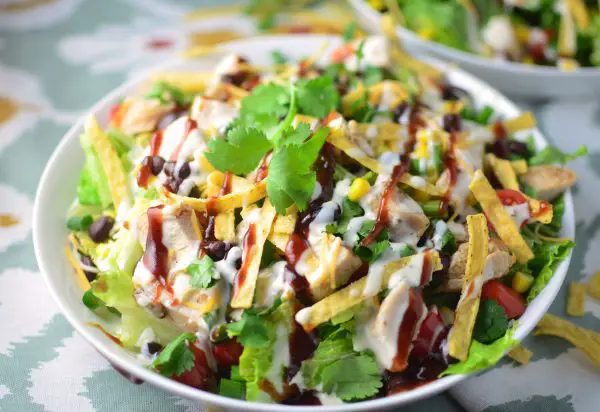 Creamy Chicken Salad Recipe
Creamy Chicken Salad is a timeless and delectable dish that has been a favorite among food enthusiasts for generations. This salad offers a delightful blend of tender chicken, crisp vegetables, and a luscious dressing, making it a perfect choice for any occasion. Whether you're planning a picnic, a family gathering, or a simple weeknight dinner, this recipe is a surefire crowd-pleaser!
A Brief History:
The origin of Chicken Salad traces back to the early 19th century in the United States. It was a creation born out of culinary innovation, combining the abundance of leftover chicken and the desire to craft a refreshing dish. Over the years, various regions and chefs have put their spin on the recipe, leading to numerous delightful variations. Today, the Creamy Chicken Salad remains a classic and cherished recipe loved by people of all ages.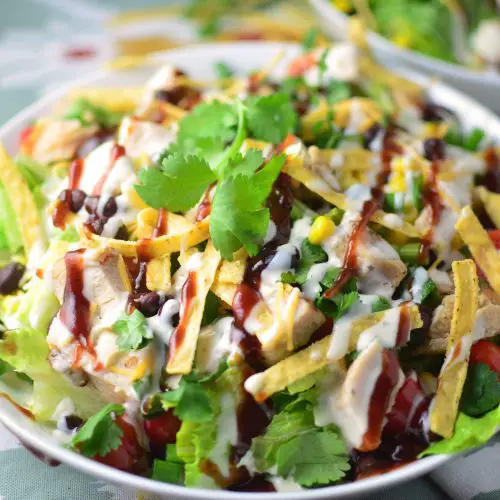 Chicken Salad Recipe
Hey there food lover, ever tried the delicious and healthy chicken salad recipe? Well, if you haven't, you're in luck. Let's show you how to prepare this protein-packed delicacy.
Equipment
Mixing bowl

Cutting board and knife

Small skillet (for toasting almonds)

Large spoon or spatula for mixing

Measuring cups and spoons
Ingredients
For the salad:
2 cups cooked chicken, diced (rotisserie chicken works great)

1 cup celery, finely chopped

1 cup red grapes, halved

1/2 cup sliced almonds, toasted

1/4 cup green onions, thinly sliced
For the dressing:
1/2 cup mayonnaise

1/4 cup Greek yogurt

2 tablespoons honey

1 tablespoon Dijon mustard

1 tablespoon lemon juice

Salt and pepper to taste
Instructions
Step 1: Prepare the DressingIn a mixing bowl, combine the mayonnaise, Greek yogurt, honey, Dijon mustard, lemon juice, salt, and pepper. Whisk until the dressing is smooth and well-incorporated. Adjust seasoning to taste.

Step 2: Toast the AlmondsIn a small skillet over medium heat, toast the sliced almonds until they turn golden brown and release a nutty aroma. Stir frequently to prevent burning. Once done, set them aside to cool.

Step 3: Chop and Combine IngredientsIn a large mixing bowl, add the diced chicken, chopped celery, halved grapes, sliced green onions, and toasted almonds. Gently toss the ingredients together to ensure an even distribution.

Step 4: Add the DressingPour the creamy dressing over the chicken and vegetable mixture. Use a spoon or spatula to thoroughly coat the ingredients with the dressing until everything is well-covered.

Step 5: Chill and ServeCover the bowl with plastic wrap and refrigerate for at least 30 minutes to let the flavors meld together. When ready to serve, give the salad a final stir, and it's ready to enjoy!
Video
Similar Recipes:
Looking to explore more delightful chicken salad variations? Here are some options you might love:
Mediterranean Chicken Salad: Incorporate Kalamata olives, sun-dried tomatoes, feta cheese, and a lemon-herb dressing for a Mediterranean twist.
Curry Chicken Salad: Mix in curry powder, diced mango, and toasted cashews to give your salad a burst of exotic flavors.
Next time you crave a refreshing and satisfying meal, give this Creamy Chicken Salad recipe a try! It's easy to make, incredibly delicious, and perfect for any occasion. Don't forget to experiment with the suggested variations to find your own signature chicken salad. Enjoy the goodness of this timeless classic and share your experience with us in the comments below! Happy cooking!
YouTube Video Credits:
Zeelicious Foods