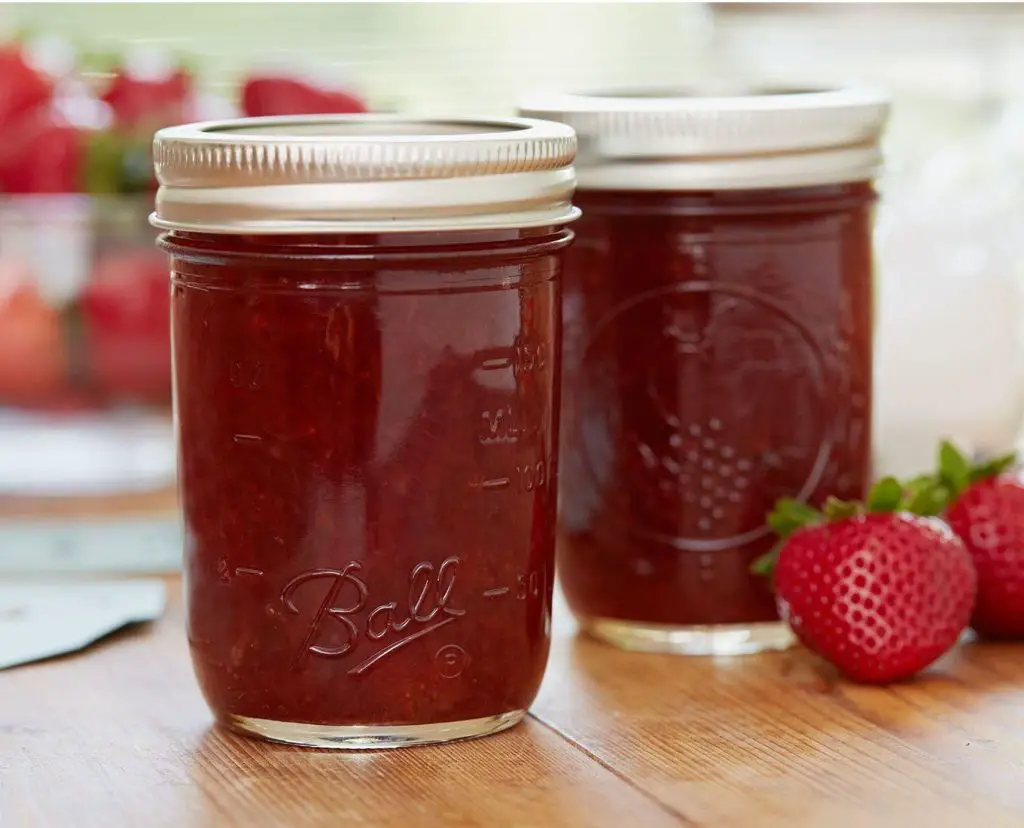 Sugar-Free Strawberry Jam Recipe
Hello there, food enthusiasts and fellow lovers of a healthy lifestyle! Today, I'm thrilled to share with you a delightful recipe for Sugar-Free Strawberry Jam. Whether you're a seasoned chef or just starting your culinary journey, this recipe is perfect for anyone looking to enjoy the sweet taste of strawberries without the added sugar.
A Brief History:
Strawberry jam has been a beloved preserve for centuries, dating back to Roman times. Originally, sugar was used as a preservative, but in recent years, health-conscious individuals have sought alternatives. Enter our sugar-free version, which allows you to savor the natural sweetness of ripe strawberries without any guilt.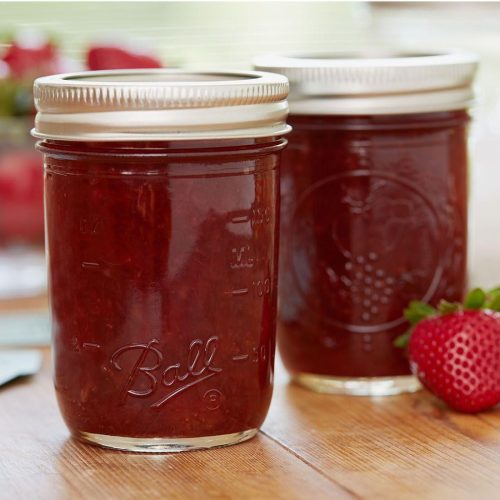 Sugar Free Strawberry Jam Recipe
Today, I'm thrilled to share with you a delightful recipe for Sugar-Free Strawberry Jam.
Equipment
Large saucepan

Wooden spoon

Potato masher

Glass jars with lids for storage
Ingredients
2 pounds of fresh strawberries

1/4 cup of lemon juice

1/2 cup of a natural sugar substitute (like Stevia or Erythritol)

2 tablespoons of chia seeds
Instructions
Prepare the Strawberries: Wash and hull the strawberries, then chop them into small pieces.

Combine Ingredients: In a large saucepan, add the chopped strawberries, lemon juice, and your chosen sugar substitute. Stir well to combine.

Cook the Mixture: Place the saucepan over medium heat. Stir occasionally and use a potato masher to break down the strawberries as they cook. Simmer for about 15-20 minutes, or until the mixture thickens to your desired consistency.

Add Chia Seeds: Remove the saucepan from the heat and stir in the chia seeds. These will help the jam set. Let the mixture cool for a few minutes.

Store in Jars: Transfer your sugar-free strawberry jam into clean, dry glass jars while it's still warm. Seal them tightly with lids.
Video
Similar Recipes:
If you love this sugar-free strawberry jam, you might also enjoy these related recipes:
– Sugar-Free Blueberry Jam
– Homemade Applesauce with No Added Sugar
Conclusion:
There you have it – a simple, delicious, and healthy sugar-free strawberry jam recipe that's sure to impress your taste buds. Whether you spread it on toast, stir it into yogurt, or use it as a topping for desserts, this jam is a guilt-free delight.
Remember, making your own jams allows you to control the ingredients, ensuring a natural and wholesome treat for you and your loved ones. So, give it a try and savor the sweet moments.
YouTube Video Credits:
Melissa K. Norris – Modern Homesteading