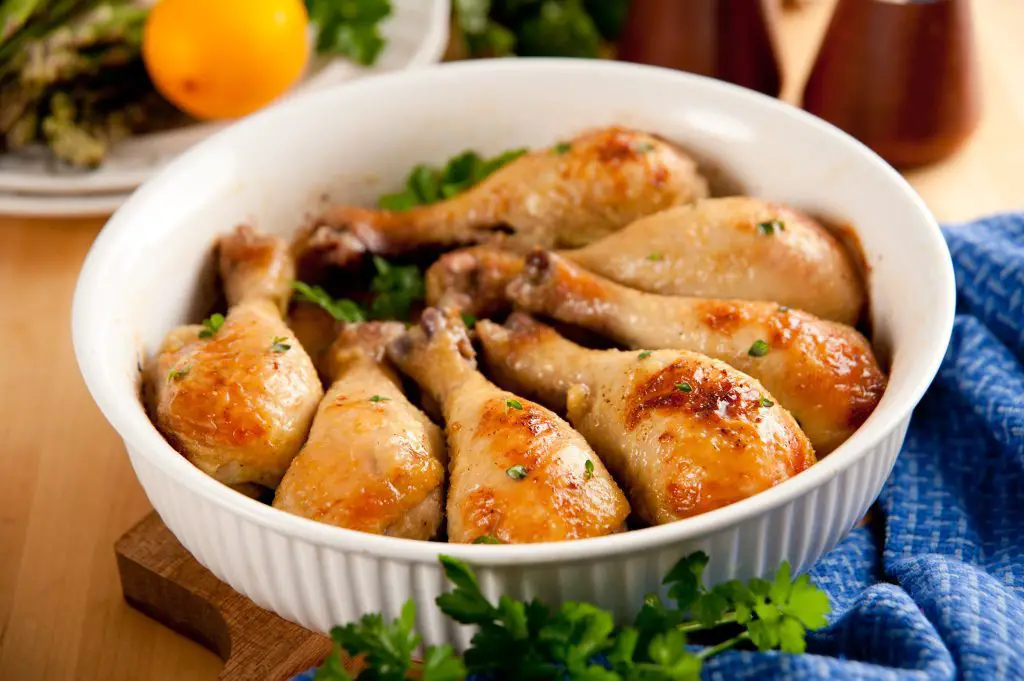 Oven-Baked Drumsticks Recipe
Welcome to a culinary journey that's as delightful as it is delicious! In this article, we will dive into the world of oven-baked drumsticks – a flavorful and easy-to-make dish that will become a family favorite. We'll explore the brief history of this recipe, and its country of origin, and provide you with step-by-step instructions, a list of ingredients, calorie information, and everything you need to know to prepare this mouthwatering meal.
A Taste of Tradition: The Origins of Oven-Baked Drumsticks:
Oven-baked drumsticks, also known as drumettes, have a rich culinary heritage that traces back to the southern United States. This delightful dish was inspired by the tradition of deep-frying chicken, a beloved practice in Southern cuisine. Over the years, people have embraced healthier cooking methods, leading to the development of the oven-baked version. This method retains the delectable flavors while reducing the oil content.
Oven-Baked Drumsticks Recipe
Today, we're going to embark on a flavorful journey as we dive into the world of oven-baked drumsticks.
Equipment
Baking sheet

Wire rack

Mixing bowl

Aluminum foil

Cooking spray
Ingredients
12 chicken drumsticks

2 tablespoons olive oil

1 teaspoon salt

1/2 teaspoon black pepper

1/2 teaspoon paprika

1/2 teaspoon garlic powder

1/2 teaspoon onion powder

1/2 teaspoon dried thyme

1/2 teaspoon dried oregano

1/4 teaspoon cayenne pepper (adjust to taste)
Instructions
Preheat your oven to 425°F (220°C) and place a wire rack on a baking sheet. Cover the baking sheet with aluminum foil and lightly coat the rack with cooking spray.

In a mixing bowl, combine olive oil, salt, pepper, paprika, garlic powder, onion powder, thyme, oregano, and cayenne pepper. Mix until you have a flavorful seasoning blend.

Pat the drumsticks dry with paper towels and then brush each one with the seasoning mixture, ensuring they're evenly coated.

Arrange the drumsticks on the prepared wire rack, leaving some space between each to allow for even cooking.

Bake in the preheated oven for 45-50 minutes, or until the drumsticks are golden brown and cooked through. Make sure the internal temperature of the chicken reaches 165°F (74°C).

Once they're done, let them rest for a few minutes before serving. The result? Crispy, juicy, and incredibly delicious oven-baked drumsticks!
Video
Similar Recipes:
If you're a fan of this dish, you might also enjoy trying variations such as honey mustard drumsticks, BBQ glazed drumsticks, or spicy Sriracha drumsticks.
There you have it, a scrumptious recipe for oven-baked drumsticks that will impress your taste buds and guests. Get creative in the kitchen and make this dish your own by experimenting with different seasonings and sauces.
YouTube Video Credits:
Cooking With Claudia