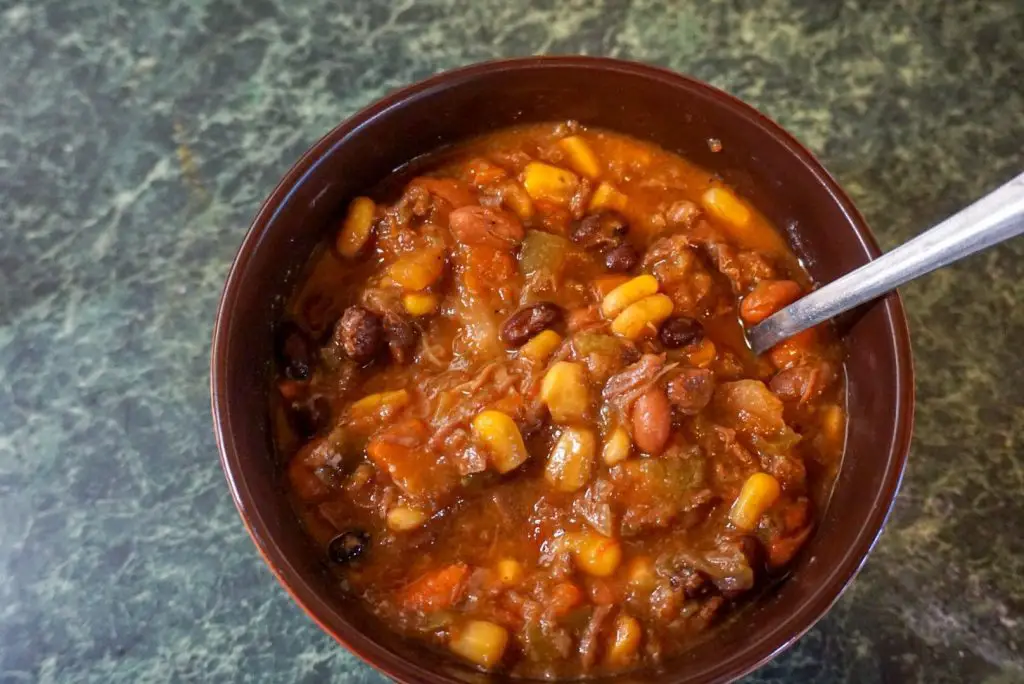 Southern Deer Chili Recipe
Hey there! I'm excited to share with you an amazing recipe that's sure to delight your taste buds and warm your heart – the Southern Deer Chili. As a food enthusiast and lover of all things flavorful, I'm thrilled to guide you through this mouthwatering journey. So, let's dive in and whip up some culinary magic!
A Taste of Tradition: The Southern Deer Chili
History and Background:
The Southern Deer Chili is a classic dish that embodies the rich culinary heritage of the American South. Originating from rustic hunting camps and cozy family gatherings, this recipe has stood the test of time, offering a perfect blend of hearty flavors and comforting warmth.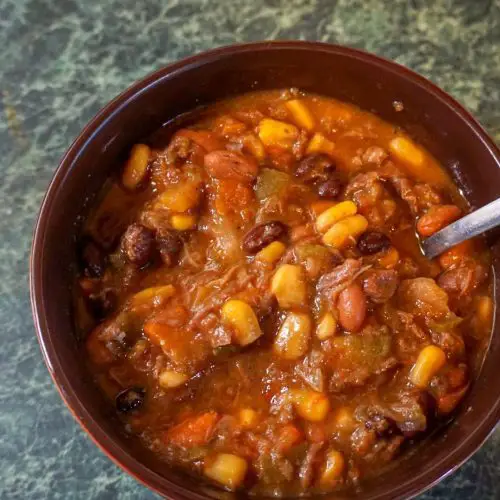 Southern Deer Chili Recipe
I'm excited to share with you an amazing recipe that's sure to delight your taste buds and warm your heart – the Southern Deer Chili.
Equipment
Large pot

Wooden spoon

Knife and cutting board

Can opener
Ingredients
1 pound ground deer meat (venison)

1 medium onion, finely chopped

2 cloves garlic, minced

1 can (14 oz) diced tomatoes

1 can (15 oz) kidney beans, drained and rinsed

1 can (15 oz) black beans, drained and rinsed

2 tablespoons chili powder

1 teaspoon cumin

1 teaspoon smoked paprika

1/2 teaspoon oregano

1/4 teaspoon cayenne pepper (adjust to taste)

Salt and pepper to taste

2 cups beef or vegetable broth

2 tablespoons olive oil
Instructions
Heat olive oil in the pot over medium heat. Add chopped onion and sauté until translucent.

Add minced garlic and ground deer meat. Cook until the meat is browned and cooked through.

Stir in chili powder, cumin, smoked paprika, oregano, and cayenne pepper. Cook for a minute to release the spices' flavors.

Pour in diced tomatoes and beans. Give it a good stir.

Add beef or vegetable broth to the pot. Season with salt and pepper.

Bring the chili to a simmer, then reduce the heat to low. Let it simmer for about 20-25 minutes, allowing the flavors to meld together.
Video
Similar Recipes:
For those looking for a milder version, try substituting deer meat with ground turkey or beef.
Feeling adventurous? Add a can of corn kernels for a sweet twist on this savory dish.
Time to Dig In:
Now that you've got the Southern Deer Chili simmering away, it's time to savor the aroma and indulge in a bowl of comfort. Whether you're enjoying it solo, with friends, or at a family gathering, this chili is bound to become a new favorite.
Ready to Make Memories?
Cooking is all about sharing moments and creating memories. Why not whip up a batch of Southern Deer Chili for your next get-together? It's not just a meal; it's a celebration of tradition, flavor, and togetherness. So go ahead, embrace your inner chef, and let the Southern Deer Chili take center stage at your table.
I hope this recipe brings joy to your kitchen and warmth to your heart. Enjoy every spoonful and create delicious memories! If you're hungry for more culinary delights or need some cooking tips, feel free to explore our blog for more inspiration.
Happy cooking!
YouTube Video Credits:
Jeff Barron