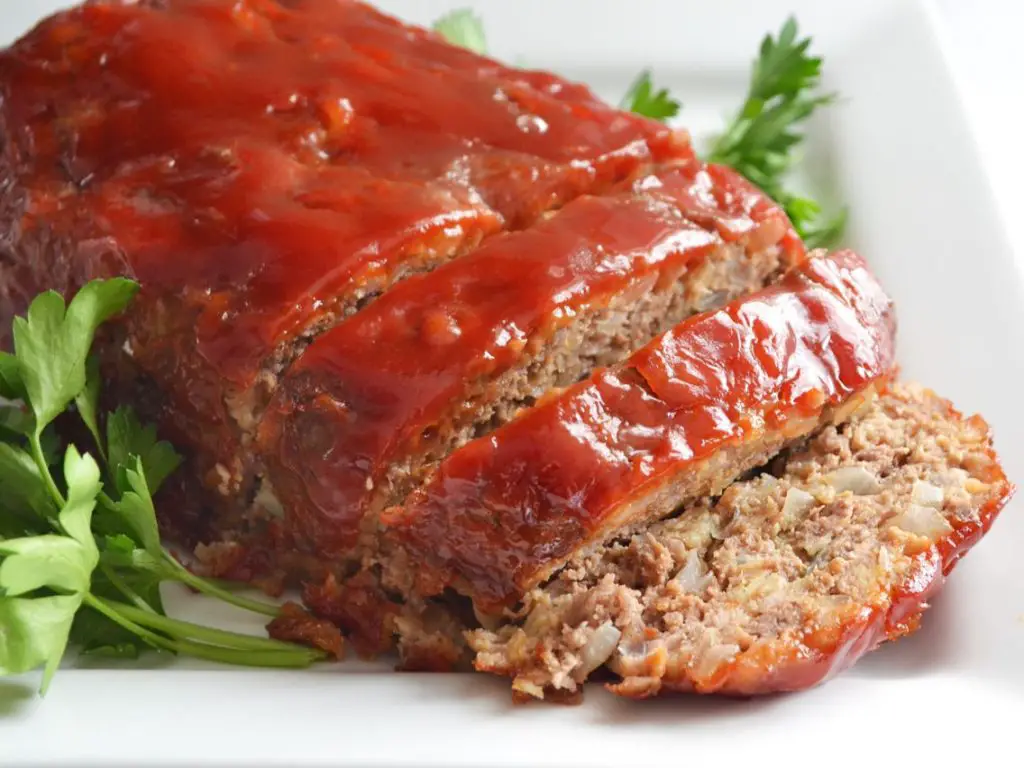 Meatloaf Recipe
Hey there! I'm excited to whip up a delicious article for your food blog all about the classic and comforting Meatloaf Recipe. It's a dish that's been loved across generations and brings that warm, home-cooked goodness to the table. Let's dive right in and create a masterpiece that your readers will absolutely devour!
Introduction: A Brief Meatloaf History
Meatloaf has a rich history that dates back to ancient times, with variations found in cultures around the world. However, the version we know and love today, often traced back to the Great Depression era in the United States, has become a beloved staple at family gatherings and comforting meals.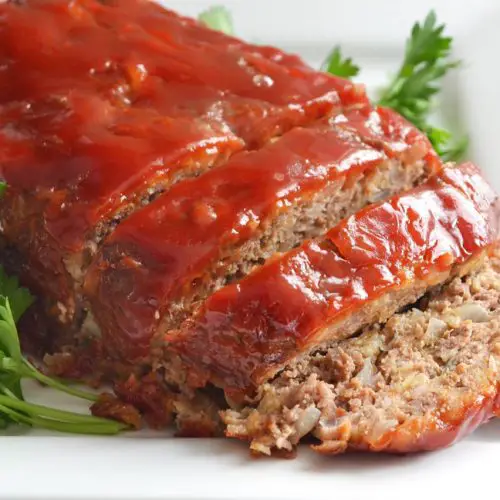 Meatloaf Recipe
The Meatloaf Recipe is a dish that's been loved across generations and brings that warm, home-cooked goodness to the table.
Equipment
Mixing bowl

Baking dish

Wire rack (optional)

Mixing spoons

Measuring cups and spoons
Ingredients
1 pound ground beef

1/2 pound ground pork

1 cup breadcrumbs

1/2 cup milk

1 onion, finely chopped

2 cloves garlic, minced

1/4 cup ketchup

2 eggs

1 teaspoon salt

1/2 teaspoon black pepper

1/2 teaspoon dried thyme

1/2 teaspoon dried oregano

1/4 teaspoon paprika
Instructions
Preheat your oven to 350°F (175°C).

In a mixing bowl, combine the ground beef, ground pork, breadcrumbs, milk, chopped onion, minced garlic, ketchup, eggs, salt, black pepper, thyme, oregano, and paprika.

Use your hands (yes, they're the best tools for the job!) to gently mix the ingredients until they're well combined. Be careful not to overmix, as this can make your meatloaf tough.

Shape the mixture into a loaf and place it in a baking dish. If you're using a wire rack, place the loaf on the rack within the baking dish.

Spread a thin layer of ketchup on top of the meatloaf for that perfect glaze.

Pop the dish into the preheated oven and bake for about 1 hour, or until the internal temperature reaches 160°F (70°C).

Once done, let the meatloaf rest for a few minutes before slicing.
Video
Similar Recipes to Savor:
– Turkey Meatloaf: A leaner twist on the classic, perfect for health-conscious folks.
– Veggie-Packed Meatloaf: Sneak in some extra nutrients with this veggie-loaded version.
There you have it! A wholesome, heartwarming Meatloaf Recipe that's sure to become a favorite at your table. Whether you're hosting a gathering or simply craving a taste of nostalgia, this recipe delivers. Get creative with your sides, serve up some mashed potatoes and steamed veggies, and watch those plates empty with smiles all around. Don't forget to share your culinary triumphs with us in the comments below!
So, what are you waiting for? Roll up your sleeves, preheat that oven, and let the aromas of this classic dish fill your kitchen. Comfort food doesn't get any better than this. Happy cooking and bon appétit! Feel free to sprinkle in your own flair and unique tips. Enjoy creating and sharing the joy of delicious comfort food!
YouTube video credit:
Certified Angus Beef