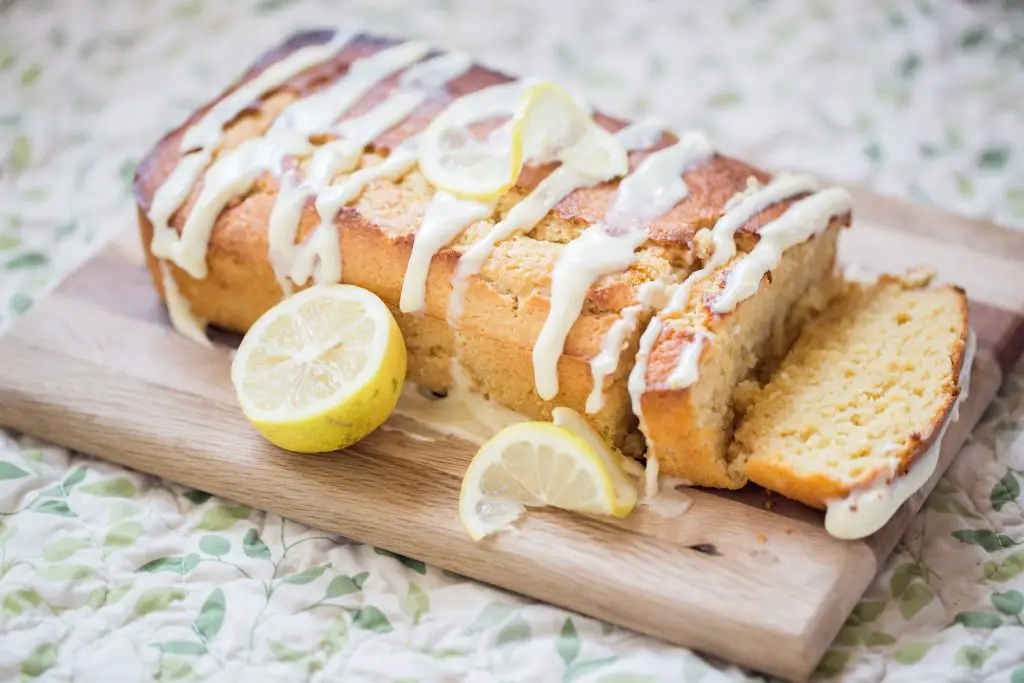 Lemon Bread Recipe
Lemon bread is a delightful citrus-infused treat that's perfect for any occasion. With its origins tracing back to the sunny Mediterranean region, this zesty delicacy has become a worldwide favorite. In this article, we'll walk you through the history of lemon bread, provide a step-by-step recipe, list of ingredients, calorie information, and more to satisfy your culinary curiosity.
History of Lemon Bread:
Lemon bread is thought to have originated in the Mediterranean, where the abundance of lemons inspired creative bakers to incorporate their refreshing flavor into traditional bread recipes. Over time, this recipe spread globally, adapting to regional tastes and preferences.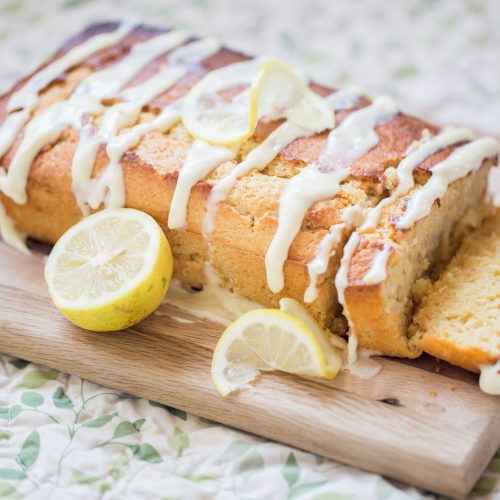 Lemon Bread Recipe
Lemon bread, a delightful citrus-infused treat, has been a beloved snack and dessert for generations
Equipment
Mixing bowls

Electric mixer

Loaf pan

Zester

Lemon juicer

Whisk

Cooling rack
Ingredients
2 cups all-purpose flour

1 cup granulated sugar

1/2 cup unsalted butter, softened

3 large eggs

1/2 cup milk

1/4 cup lemon juice

2 tablespoons lemon zest

1 teaspoon baking powder

1/2 teaspoon baking soda

1/2 teaspoon salt
Instructions
Preheat your oven to 350°F (175°C) and grease a loaf pan.

In a mixing bowl, cream together the softened butter and sugar until light and fluffy.

Beat in the eggs one at a time, ensuring each is fully incorporated.

Add the lemon juice and zest to the mixture, blending well.

In a separate bowl, combine the flour, baking powder, baking soda, and salt.

Gradually add the dry ingredients to the wet ingredients, alternating with the milk. Begin and end with the dry ingredients.

Pour the batter into the greased loaf pan and bake for 45-55 minutes, or until a toothpick inserted into the center comes out clean.

Allow the lemon bread to cool in the pan for 10 minutes before transferring it to a wire rack to cool completely.
Video
Yield:
This recipe makes one loaf of lemon bread, which typically contains 8-10 slices, depending on how thick you cut them.
Variations:
– Lemon Poppy Seed Bread: Add 2 tablespoons of poppy seeds to the batter for an extra crunch.
– Glazed Lemon Bread: Drizzle a lemon glaze made from powdered sugar and lemon juice over the cooled bread for a sweet and tangy finish.
– Blueberry Lemon Bread: Gently fold in 1 cup of fresh or frozen blueberries to the batter for a burst of fruity goodness.
Conclusion:
Lemon bread is a timeless classic that never fails to brighten your day. Its refreshing lemony flavor and tender crumb make it an irresistible treat. Whether you enjoy it as a breakfast indulgence or a dessert, this recipe is sure to become a household favorite.
So, why not roll up your sleeves and give this Lemon Bread recipe a try? Share your delightful creations with friends and family and savor the zesty goodness that comes with each slice. Don't forget to explore the exciting variations mentioned above to add your unique twist to this timeless favorite. Enjoy the taste of sunshine, one bite at a time!
YouTube Video Credits:
Savor Easy